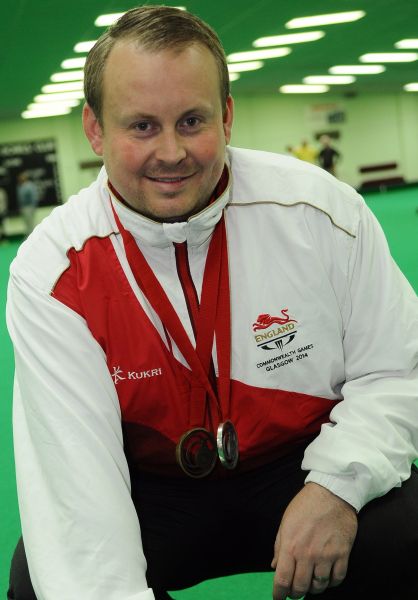 Andy Knapper Manager Whitenights IBC

Proweave Sportsvac & Encapsulation Cleaning


I would like to thank Simon for all his work at the club, his customer service and delivery of service is superb. We purchased a Proweave Sportsvac last season and have seen a significant difference in the quality of clean and could not believe how easy the vacuum is to use and far superior to our previous tub type vacuum.

We recently had Simon in to do some encapsulation cleaning and would highly recommend this to other clubs, the green looks superb , stains have been cleared and the overall look is much improved, with an improvement in the speed of the carpet an added bonus! We will continue to have this done on a regular basis in the future.


Andy Knapper Manager Whitenights IBC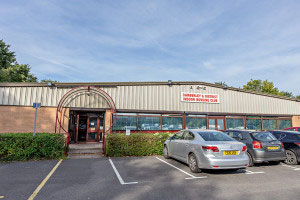 ARNIE LEWIS GREEN MANAGER CAMBERLEY & DISTRICT IBC
ENCAPSULATION CLEANING
Camberley had the encapsulation cleaning process carried out in December 2014 and the effect on the green was immediately obvious. The green was speed tested prior to the clean and immediately afterwards and was found to be faster. The green looker cleaner and greener, and the water staining marks were greatly reduced. The dust swirl marks that we were experiencing at the ends of the green following vacuuming have now disappeared and it would appear that the dust trapped in the deeper layers of the carpet have been removed.
We have received nothing but favorable comments from the members since the clean and overall it has been a very positive experience for the club. It is our intention of the club to repeat this process every two years with the expectancy of considerably extending the life of the carpet.
Arnie Lewis - Green Manager Camberley & District IBC Surrey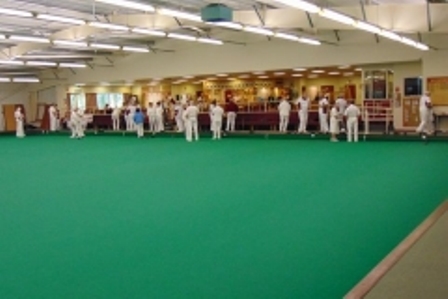 PETER SMITHSON - RIVERSIDE IBC WINCHESTER
PROWEAVE SPORTSVAC & ENCAPSULATION CLEANING
" Simon's customer service and products are second to none.
He arrived on the agreed date and time and carried out a superp encapsulating clean of our 16 year old carpet which now looks almost like new.
In addition, now that we have now purchased his brilliant Proweave vacuum cleaner for the green which is extremely easy and light to use, the carpet will provide us with many more years valuable service.
We can thoroughly recommend both his service and amazing products to any indoor bowling club with the greatest of confidence.
You will not find anything better or more efficient."


Peter Smithson
Riverside IBC Winchester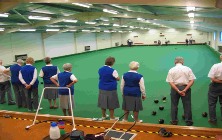 Tim Bevan - Madeira Bowls Club - Devon
PROWEAVE SPORTSVAC & ENCAPSULATION CLEANING

"At Madeira Bowling Club we have a three rink indoor carpet which is about eight years old. At the start of the 2012/13 season we bought a Proweave vacuum cleaner which we find very effective and easy to use, saving us over 50% of time on our cleaning schedules. However, the carpet was beginning to look a bit tired and despite regular vacuum cleaning, it still looked grubby.

In January 2013, after you had come down and cleaned the carpet with the encapsulation system the difference was amazing!.

The carpet looked like new! Dirty marks came out and where there had been a water mark due to a slight roof leak, this had virtually disappeared. Whether it is true or not, the bowls seemed to run slightly faster on the clean surface and there were definitely no adverse results from the carpet clean. We are now so pleased with our bright looking carpet and would recommend any club to have their indoor carpet cleaned using this system."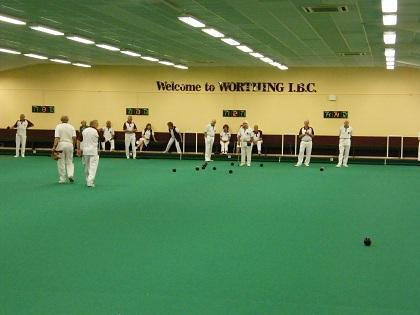 Ken Woodcock - Worthing Indoor Bowls Club
PROWEAVE SPORTSVAC

"Having recently purchased a new Proweave machine I must say what a great improvement we have seen to the standard of the cleaning of our green. The machine is easy to use and our green keeper is full of praise of it. Also the service and help received from Simon has been first class. I would recommend this machine to any club."

www.worthingibc.co.uk

Brian Scott - Daventry Indoor Bowls Club - Northamptonshire
ENCAPSULATION CLEANING

WOW! ... Greener and cleaner! ... Quicker! ... Smells better!

www.daventryeagles.co.uk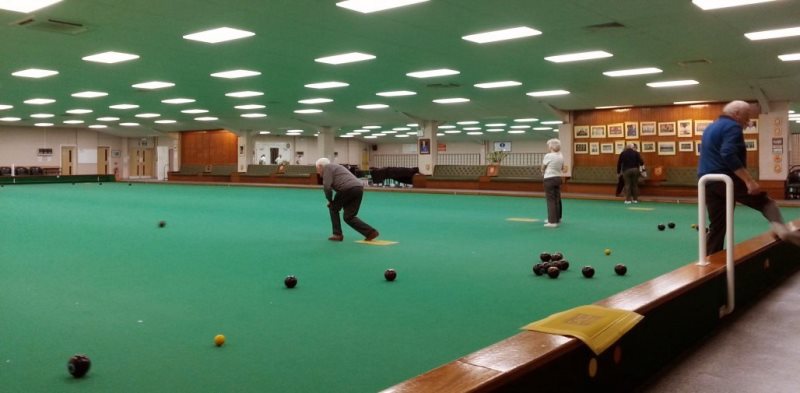 Danny Brown - Lincoln Indoor Bowls Club
PROWEAVE SPORTSVAC

"We borrowed the Proweave Sportvac on trial for two weeks and couldn't wait to get in back! Immediately we could see the difference it made to our bowling surface and the extraction power is self evident when we emptied the bag after just two weeks! We took the view that this must extend the life of our carpet for several years if used regularly, and a decision to purchase the machine was an obvious one for Lincoln IBC."

www.lincolnibc.co.uk

Barry Napper - Arun & District Indoor Bowls Club - Sussex
PROWEAVE SPORTSVAC
"What a machine ! Our carpet has never been cleaner, great benefit to all, especially those who have to use it. Not only will it extend the life of our carpet but it will also do the same for those who have to use it! A great product that is a must for all clubs".
www.arunindoorbowls.co.uk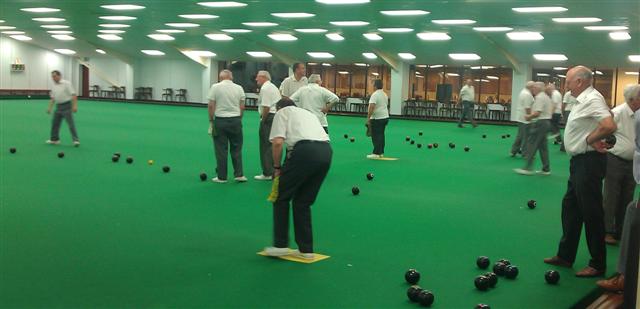 Harold Palmer – Leicester Indoor Bowls Club
PROWEAVE SPORTSVAC

"Just a line to let you know how good your carpet sweeper is performing. Our operator Ken is more than pleased with it, for many years he had been using a Nilfisk suction only cleaner which was very heavy to use and took in the region of three hours to cover our nine rinks over two greens. With your machine it is now only taking him under one an a half hours with very little effort. The dirt being taken up is mainly years of ingrained dust and the carpet now looks clean with very little marking at the heads as we have formerly had through the other machine not getting it out of the weave. Not only is Ken happy but we are getting comments from the players as to the green looking better but noticeably quicker and that can only be put down to the new sweeper. Thanks very much for supplying such a good machine and I wish you success in your promotion of it."

www.leicesterindoor.co.uk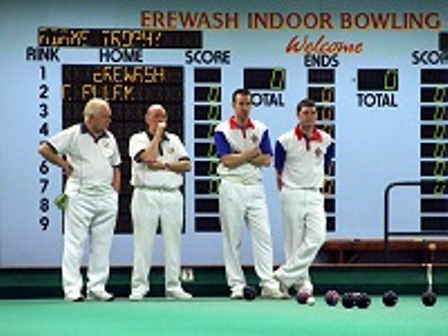 John Arnett - Erewash Indoor Bowling Club
PROWEAVE SPORTSVAC

"We have been regularly using our new Proweave vacuum cleaner for some time now and have found it to be a very reliable piece of kit. It's very simple to operate, yet it does an excellent job in removing the dirt, dust & general debris that somehow always finds its way on to the bowling green."

www.eibc.co.uk


John Selley, Secretary - Redcar Borough Park B.C.
PROWEAVE SPORTSVAC

"Our carpet is less than 3 years old and is vacuumed on a weekly basis by our team of volunteers.They thought it was clean until Simon gave them a demonstration of the
ProweaveSportsVac.
The amount of dust it removed was astonishing. We had no hesitation in buying one and I can certainly recommend this machine."

http://www.redcarboroughpark.co.uk